>> Tuesday, July 7, 2009
The PMB is a national sports blog and we pride ourselves on bringing you the information in the quickest and most entertaining way possible. While we have our shticks with our daily humor, volleyball booty, turf toe and other random information...we try to bring you information that revolves all around the sports world.

While it's well known on this blog that a couple of us are Kentucky homers, we have tried to deter from flooding the blog with random Kentucky news. Well, we've created a solution for the homerism! We have now created a separate branch of The PMB specifically for our Kentucky news! The Avenue of Champions is the newest member of The PMB family of websites.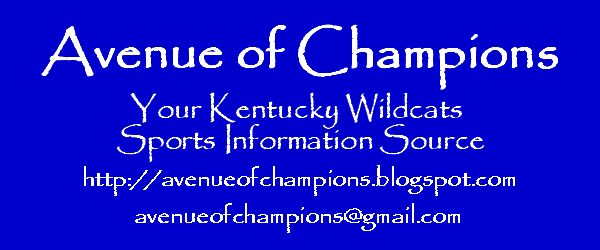 Hope all the Kentucky fans that have been known to frequent the site will visit the new site as well! Be patient with us at first, it will take about a week or so for me to get everything up and running.

Thanks,
Derrick