>> Thursday, July 9, 2009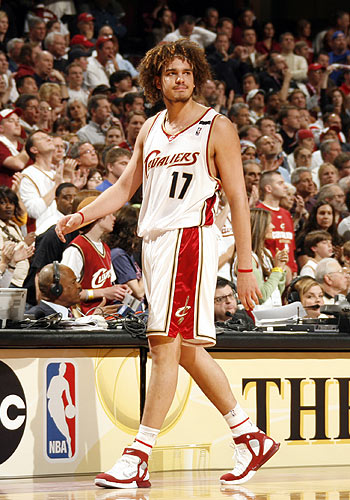 Winning the lottery is the only way to explain the fact that
Anderson Varejao
scored 50 million dollars over 6 years? Right? There is no way the Cleveland Cavs agreed to pay him that type of contract for nearly 9 points a game.
There are not many good young big men out there, unfortunately Varejao isn't one of them, even if he is being paid like one. He must be getting a dollar for every flop he will pull off in the next 6 years.
The Cavs are trying anything and everything to keep King James happy in Cleveland. I am not sure that signing overrated big men to these huge contracts will help keep him happy enough to resign next year.
Danny Ferry is a smart guy (he has to be, he did go to school at Duke), but this move alone has me questioning his intelligence. Don't forget, he also has Shaq's 20 million dollar cap hit on the books as well this year. None of this matters next year, they still have a shot at the finals as long as #23 is still suiting up in Cleveland.