>> Friday, July 17, 2009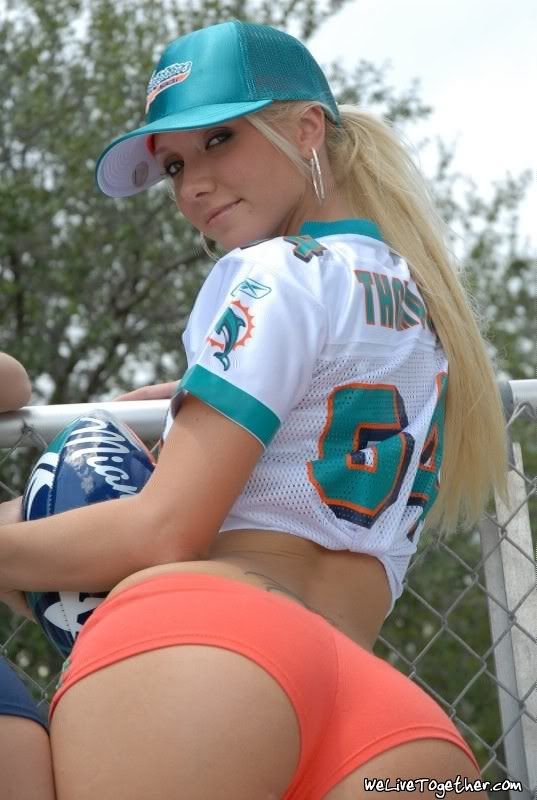 So as I checked this site this evening and saw Derrick calling Gary and I out indirectly by saying we are busy when both Gary and I are on Aim as I type. I thought I would go ahead and blog about what the Miami Dolphins are doing? No, I'm not talking about why they drafted Pat White in the 2nd round when he probably could have been had in the 3rd, but instead referring to all these over the hill singers they are making minority owners. For the record most of them or minorities. Lets take a look at the list of Miami Dolphin owners that sometimes double back as singers.

First on the list is the recently added Marc Anthony. As we all know, he's not really a has been but more of a never was. This guy's main claim to fame is the fact that he finally convinced J-Lo to quit whoring around with other stars and finally settle down. This guy is so boring that he has taken Lopez's career down with him. (Actually, Gigli might have been the cause of that and not Marc Anthony). No one cares about either of them since they performed on that awards show a few years back singing in Spanish. This is America, not Mexico. No one cared.

The next part owner that is a musician that is now part owner of the Dolphins is none other than Gloria Estefan. Yes, Gloria Estefan is a part owner of the Miami Dolphins. Why? Is she supposed to draw in bigger crowds? When was the last time this singer mattered at all? 1996ish when she was all over that song for the Olympics?

Finally, the Dolphins president started a partnership with Jimmy Buffett's company. He is over the hill but at least he owns a chain of successful restaurants. Even, Jimmy is smart enough to not accept the offer from the owner to become a part owner of this shitty organization. Come on Miami, you got smited by Jimmy Buffett? The same Jimmy Buffett who sang at Cartman's Aid's Ralley on South Park when no other singer would.

Oh well, I guess it's not all bad. At least when the Dolphin's steam runs out this year on the wildcat offense, they'll have a plethora of over the hill talent to perform at halftime. Oh, and they have whoever that girl is in the picture above, she could probably double back as Babe of the Day as well.