>> Monday, May 4, 2009
You can't photoshop that booty....
Serena Williams wants to write a screen play...
Yes, you read that right....after ripping the world's #1 tennis player, Dinara Safina, a new one in a recent ESPN article, Serena has now declared she wants to write a screen play.
I can see it now...
Tyler Perry approaches former Piston's center, Ben Wallace, about a current role...
He fails to tell Mr. Wallace what the role involves, but Wallace accepts on the spot, because his NBA career has diminished and, of course, its Tyler Perry..
Wallace then gets the screen play and realizes it's written by Serena Williams. Wallace is shocked (he had no idea Serena was multi-talented) and begins to read the script. The script details the life of a female tennis player, whom struggles with her weight and ridiculous taste in fashion. Wallace assumes he will be playing her off the court love interest. Wallace thinks to himself, "This could be a solid flick."
Wallace shows up for the first day of filming and then is informed...he is, ACTUALLY, playing the role of Serena.
Hey, it could work, right?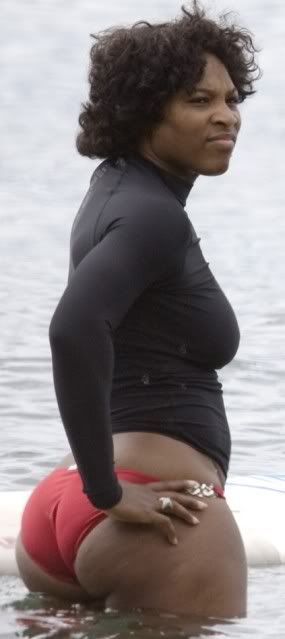 I think so!
Read more...