>> Tuesday, May 19, 2009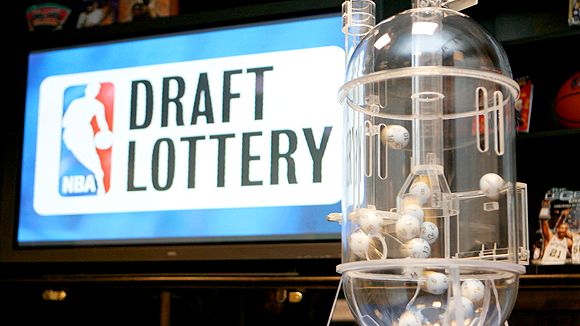 So who ended up with the chance to draft Blake Griffin? Essentially thats all this lottery is for. He is in a league of his own compared to the other players in this draft. There is still plenty talent behind him but not any that compares to his abilities. So who was lucky enough to get that chance to land him? Here is a quick run down of how the lottery played out tonight.
1.) Los Angeles Clippers
2.) Memphis Grizzlies
3.) Oklahoma City Thunder
4.) Sacramento Kings
5.) Washington Wizards
6.) Minnesota Timberwolves
7.) Golden State Warriors
8.) New York Knicks
9.) Toronto Raptors
10.) Milwaukee Bucks
11.) New Jersey Nets
12.) Charlotte Bobcats
13.) Indiana Pacers
14.) Phoenix Suns
Seriously, the Clippers? This team doesn't even bother to try to get better or keep their own talent. Sorry Blake, look at the brightside, you'll be a free agent in a few years.
Read more...