>> Tuesday, June 2, 2009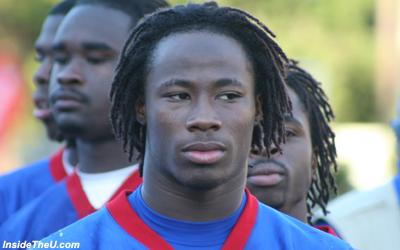 Ubran Meyer no longer fields a team
of football players...he's building a new breed of monster.
Apparently, a scuffle broke out when Janoris Jenkins, UF's starting cornerback, thought someone was going to attempt to steal his chain. Cops moved in on the situation and eventually used a Taser on Mr. Jenkins. HOWEVER, following the jolt from the taser, Jenkins proceeded to get up and pull his best Rae Carruth and run.
What kind of pain did Meyer inflict on these kids...that they can take the full voltage of a taser and not even be phased!
I wonder what Lane Kiffin will think when he reads the aforementioned article? Poor guy is probably peeing his diapers.
On a side note....Gary's inaugural post has been delayed til tomorrow....
Read more...