>> Thursday, June 4, 2009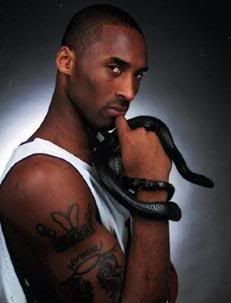 Well to say the first game of the finals was a bore, would be an understatement. You know what, I take that back, watching Kobe Bryant in that zone he gets into from time to time is something special to watch. He was unbelievable tonight. Scoring 40 points, dishing out 8 dimes, and 8 rebounds to boot. The Black Mamba was so good tonight that it rubbed off on his teammates. I'm only saying this because I saw Luke Walton score a basket or two tonight.
If Orlando wants to bounce back in game two, they need Dwight Howard to find a way to stay out of foul trouble. It wouldn't hurt if they didn't allow Kobe to outscore their big three of Howard, Hedo, and Lewis. Or at the very least, I want to see the amazing things that Jameer Nelson claims he does on the court. They need something amazing to happen, if they want to have a shot in hell at beating L.A.
Read more...