>> Tuesday, March 9, 2010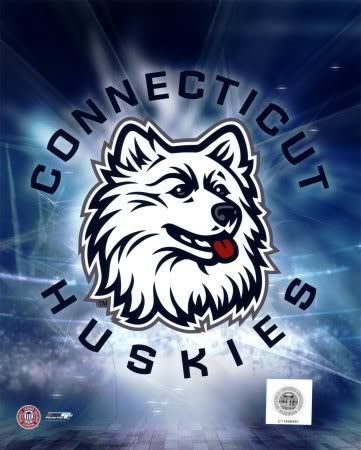 Many predicted a deep Big East conference run by the UCONN Huskies and a chance to re-establish themselves on the bubble, but all hopes a dance ticket were popped emphatically by a Red Storm in Madison Square Garden.

Can anyone explain to me the absolute meltdown that occurred within the UCONN program this season? This is a team that is STACKED with talent (maybe not the same talent that UNC floundered, but we'll discuss that later) and a core group of guards who should have lead this team to, at least, 23 wins. Kemba Walker, Jerome Dyson & Stanley Robinson is a trio that many would expect to lead a team deep into March, but apparently it gets you shellacked by 22 points by St. Johns in the first round of the Big East tournament this season.

How can a team that took Kentucky to the brink, beat Texas handily, and most recently knocked off WVU and 'NOVA in big east play, look so pathetic down the stretch? Were the Calhoun distractions too much to handle? Was there an internal issue in the locker room that we have yet to hear about?

What do you think happened in Stoors that lead to a disaster of a season, by their standards?

Let's hear your opinion...